On Your Mark
Have you ever found yourself in a situation where you needed an important document notarized but couldn't make it to the notary's office during their limited hours? That's where mobile notary services come to the rescue. These services bring the notary public to you, wherever you are, making your life a whole lot easier. 
And today, we're diving into this game-changer with a focus on a company that's leading the way – Prestige Notaries. Imagine a world where you don't have to rush to a notary's office or wait in long lines to get your documents notarized. 
With Prestige Notaries this vision becomes a reality. They're not your average notary service. 
They're all about making your life simpler, and they're committed to bringing notarization right to your doorstep, anytime you need it.
So, let's explore how Prestige Notaries is redefining the notary experience and making document notarization as easy as a walk in the park.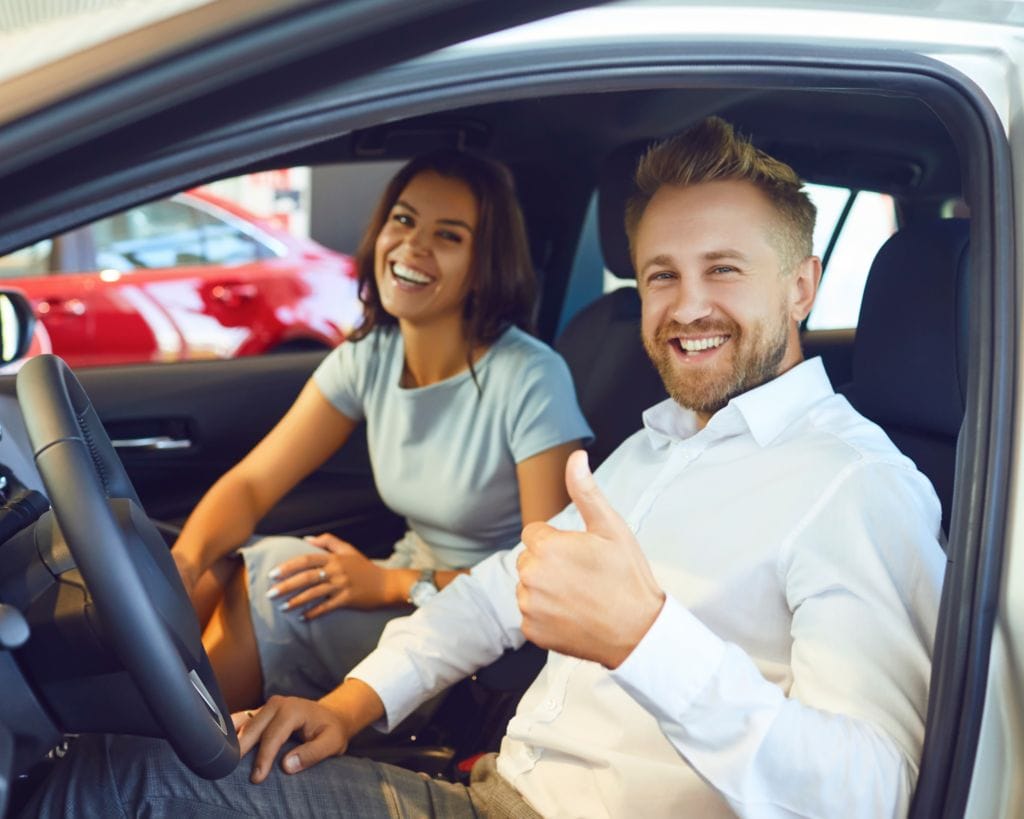 The Need for Mobile Notary Services
Okay, we've established that mobile notary services are all about convenience, but why do you need them?
Think about this: life rarely sticks to a 9 to 5 schedule and neither do your important documents.
Mobile notary services swoop in to save the day when your schedule doesn't quite match up with your local notary's hours.
Home Sweet Notarization
Picture this – you're buying your dream house. You've got stacks of paperwork, and you need it all notarized, like, yesterday.
You don't want to haul all those documents to a notary's office.
Mobile notaries can come right to your home, where you can comfortably sign and seal your papers without the hassle of travel.
Hospital Heroes
Life can throw unexpected curveballs, and sometimes, you or a loved one might be in the hospital when an important document needs notarization.
Mobile notaries can swing by the hospital, ensuring that your legal matters are in order without you having to leave your bedside.
Office Oases
The modern work world is fast-paced and sometimes you don't have the time to leave the office for notary services.
Mobile notaries understand that.
They can pop into your workplace, allowing you to get documents notarized without disrupting your busy day.
The Fast-Paced World We Live In
In our fast-paced world time is of the essence and flexibility is key. Mobile notary services recognize this and adapt to your needs, not the other way around.
They're like the "on-demand" service of the notary world, offering accessibility when and where you require it.
Whether it's a property closing, a last-minute legal matter, or a business contract, mobile notaries fit into your schedule, ensuring you don't miss a beat in our ever-moving, 24/7 world.
Prestige: Your Trusted Partner
Now that we've got the lowdown on why mobile notary services are the bee's knees, let's zoom in on Prestige Notaries, the folks behind the magic. 
They're not just your run-of-the-mill notary service; they're your trusted partner in ensuring your documents are notarized with the utmost care and convenience.
Dedicated to Your Satisfaction:
Prestige Notaries takes its commitment to customers seriously. They know that notarizing documents can be a crucial step in your personal or business journey. 
That's why they've made it their mission to deliver notary services that go above and beyond.
They're not satisfied until you are, and they'll stop at nothing to make sure your notarization experience is smooth and stress-free.
The Full Satisfaction Guarantee:
One thing that sets Prestige Notaries apart is their Full Satisfaction Guarantee. What's that, you ask? 
It's their way of saying, "We've got your back."
They promise that you'll never have to pay for a mistake made by one of their notaries.
That includes covering costs related to things like shipping labels, re-signing documents, and rate-lock extensions.
If you're not happy with their service they'll waive their fee completely.
The only thing they ask is that you let them know about the hiccup as soon as possible so they can fix it at no extra cost to you.
Prestige Notaries isn't just about notarizing documents; they're about notarizing documents your way. 
Their dedication to your satisfaction and their Full Satisfaction Guarantee makes them the partner you can trust for all your notary needs. 
So, next time you have a document that needs that official seal of approval, you know who to turn to.
The Notarization Process
Now that we've explored the world of mobile notaries and their handiness, it's time to pull back the curtain on the notarization process itself.
Understanding how this works, its legal importance, and how Prestige's pros handle it all can put you at ease when you have important documents in need of that official seal.
Unpacking Notarization
At its core notarization is the process of having a qualified individual, known as a notary public, verify the authenticity of your document and your signature.
It's like getting a golden stamp of trust on your paper.
The notary's role is to confirm your identity, ensure you're signing the document willingly, and witness the entire process.
This may sound like a lot, but it's all in the name of maintaining the integrity and legality of your document.
Legal Significance
Notarized documents carry a significant amount of weight in the legal world. They're often required for important transactions like real estate deals, wills, and powers of attorney.
Having a document notarized means it's less likely to be challenged in court and is considered reliable and valid by authorities.
It's the notary's stamp and signature that make your document official, adding a layer of security and trust.
The Prestige Approach
Now, let's take a look at how Prestige's professionals handle this crucial process. They start by scheduling a convenient appointment that suits your time and location.
On the appointed day the notary will meet you, verify your identity, and observe as you sign the document.
They'll then apply their official stamp and signature, marking the document as notarized. Prestige ensures that the process is smooth, hassle-free, and fully compliant with all legal requirements.
Understanding the notarization process and its significance is essential, especially when dealing with vital documents.
With Prestige Notaries you can trust that your documents are in the hands of experienced professionals who know the ins and outs of the process and ensure your peace of mind.
Anytime, Anywhere Notarization
Imagine this: it's late at night, and you realize you need a document notarized urgently. You start to panic, thinking about notary office hours.
But here's the kicker – Prestige thrives on making your life simpler and that's why they're all about notarizing documents anytime, anywhere.
Beyond 9 to 5
Regular notary offices typically operate within the confines of traditional business hours, but what if your important document can't wait until the next workday?
Prestige steps up to the plate. They offer their services beyond the standard 9 to 5 schedule.
Whether it's the crack of dawn, a late-night crunch, or even a weekend, they're ready to assist when you need them.
Your Location, Your Choice
Remember those scenarios we talked about earlier, like being in the hospital or having a hectic workday?
Prestige gets it. They don't expect you to come to them. Instead, they come to you – wherever you are.
Be it your home, your office, a hospital room, or any location that suits you, they'll meet you there.
Their commitment is crystal clear – it's all about making the notarization process as convenient and flexible as possible.
No Clock Watching
What sets Prestige apart is their willingness to be on your schedule. They understand that life doesn't stick to a 9 to 5 routine.
They value your time and they're willing to adjust their clocks to meet your needs.
Whether it's an urgent matter or you simply prefer to notarize documents at odd hours, they're there providing you with peace of mind knowing your documents are being taken care of when you need them.
Prestige doesn't just offer notary services; they offer notary services on your terms.
They're all about flexibility and accessibility, ensuring that your documents can get that official seal of approval whenever and wherever you require it.
It's like having a notary at your beck and call, making life simpler one document at a time.
The Prestige Advantage
Prestige Notaries isn't your average notary service. They're all about setting the bar high and delivering a notarization experience that's second to none. Today, we're delving into the Prestige advantage – what makes them the go-to choice for notary services that go beyond the ordinary.
Personal Touch, Every Time
One of the standout features Prestige offers is their unwavering commitment to a personal touch.
When you work with them you're not just another transaction. They take the time to understand your unique needs and circumstances.
This personal interaction extends to each of their notaries, ensuring you receive the best possible service, every single time.
No more faceless notarizations; it's a real, human touch that sets them apart.
Efficient-Effective Approach
Ever felt like notary services took longer than they should? Prestige doesn't just value your time; they make sure to use it efficiently.
They follow an efficient-effective approach, where they get the job done swiftly and accurately.
No unnecessary delays or complications.
It's not just about getting your documents notarized; it's about getting it done in a way that respects your time and your urgency.
Every Client is a VIP
Imagine a world where you're not just a client but a VIP. That's the philosophy that drives Prestige.
They don't treat you like just another transaction.
They value every interaction with their clients. Partnering with you to understand your needs directly leads to how they offer solutions tailored to what you love.
It's all about giving you the notary service you deserve, making you feel like the most important person in the room – because you are.
The Prestige advantage isn't just a tagline; it's a commitment to providing notary services that exceed your expectations.
They put the "personal" in personal interaction, streamlining the process for efficiency and making you feel like a VIP every step of the way.
When you choose Prestige you're not just choosing a notary service; you're choosing an exceptional notary experience.
How to Access Mobile Notary Services
If you're ready to experience the convenience and reliability of Prestige's mobile notary services, follow these simple steps to request their assistance.
Step 1: Contact Prestige
Begin by getting in touch with Prestige. You can reach them via phone or email. Share your requirements and let them know when and where you need notary services.
They are committed to making the process as smooth as possible for you.
Step 2: Schedule Your Appointment
Prestige values your time and they're ready to accommodate your schedule. Work with them to schedule a convenient appointment.
Whether you need notarization early in the morning, late at night, or on a weekend, they are here to assist at your preferred time.
Step 3: Maintain Open Communication
Effective communication is crucial. If you encounter any issues or mistakes during the notarization process, inform Prestige promptly.
This aligns with their Full Satisfaction Guarantee.
The sooner they are aware of any concerns, the faster they can work to rectify them at no extra cost to you. Your satisfaction is their priority.
Following these steps is how you can easily access Prestige mobile notary services, ensuring a hassle-free and tailored notarization experience.
They are dedicated to making your life simpler, one notary service at a time.
Embrace the Freedom of Anytime, Anywhere Notarization with Prestige
In a world where our lives are increasingly hectic and time is of the essence, convenience, and reliability are like a breath of fresh air. 
Mobile notary services are your lifeline when important documents demand your attention outside the traditional 9 to 5 working hours.
The ability to notarize documents in the comfort of your own space, at your own time, is a game-changer.
It's here that Prestige shines brightly, redefining the notary experience.
Gone are the days of rushing to notary offices or standing in endless lines. Prestige brings notarization to your doorstep, whenever you need it.
They understand the significance of your documents and the importance of getting them notarized efficiently and effectively.
That's why they offer notary services beyond regular business hours, guaranteeing accessibility wherever you require their services.
Their commitment to customer satisfaction is more than just a promise; it's a way of doing business. Prestige's Full Satisfaction Guarantee ensures that any mistakes, no matter how small, are promptly rectified without an additional cost to you.
It's all part of their mission to make notarization as easy as a walk in the park.
So, whether you're a homebuyer in need of a quick notarization, a patient in a hospital bed with legal documents to sign, or a busy professional tied to your office desk, Prestige has your back.
Their mobile notary services are designed to adapt to your schedule, your location, and your needs.
They offer the flexibility and accessibility you deserve, ensuring that your documents receive that official seal of approval at your convenience.
Prestige is more than just a notary service; they are your trusted partner in simplifying the notarization process and offering a truly personalized experience.
When you choose Prestige you're choosing efficiency, effectiveness, and a commitment to treating every client as a VIP.
They put the "personal" back in personal interaction and streamline the process to respect your time and urgency.
In a fast-paced world where life doesn't adhere to regular business hours, Prestige is your lifeline.
They're here to make your life simpler, one notary service at a time.
So, why wait? Embrace the freedom of any time, anywhere notarization and experience the convenience and reliability of Prestige for yourself. 
Your important documents deserve nothing less than the best, and Prestige is here to deliver.
Prestige Notaries
P. O Box 3670 Everett
Washington, DC
98213
844.414.9224
[email protected]
prestigenotaries.com