Problem Solved
In a world that's becoming increasingly digital, getting your important papers notarized used to be a bit of a hassle, right? But not anymore, thanks to the convenience of Seamless Notary Services!
Finding the time, tracking down a notary, and then crossing your fingers that everything's done right.
Well, hold onto your hats because we're about to introduce you to a game-changer: Prestige Notaries.
Prestige Notaries isn't your run-of-the-mill notary service. Nope, they're all about making your life easier, one signature at a time. 
If you've ever wondered how to streamline those pesky document notarizations you're in the right place.
Whether it's a legal contract, a real estate deal, or just a plain old important piece of paper, Prestige Notaries has your back. 
They've taken the traditional notary process and supercharged it for the digital age.
So, get ready to say goodbye to the headache and hello to convenience and efficiency! Let's dive into the future of notary services.
The Evolution of Notary Services
Now that you've got a taste of what Prestige Notaries is all about, let's take a step back and see how notary services have evolved over the years.
The Old-School Notary Way
So, remember the old days when getting a document notarized meant trudging to a physical location?
Yep, that's the traditional notary process.
You had to find a notary, schedule an appointment, and show up in person with your documents. Then, you'd watch them stamp your paper and sign their John Hancock.
It was a process that often ate up your precious time, especially if you had a busy schedule.
Plus, if you made a mistake, it meant going back and starting all over again. Talk about a paper trail headache!
Enter the Digital Age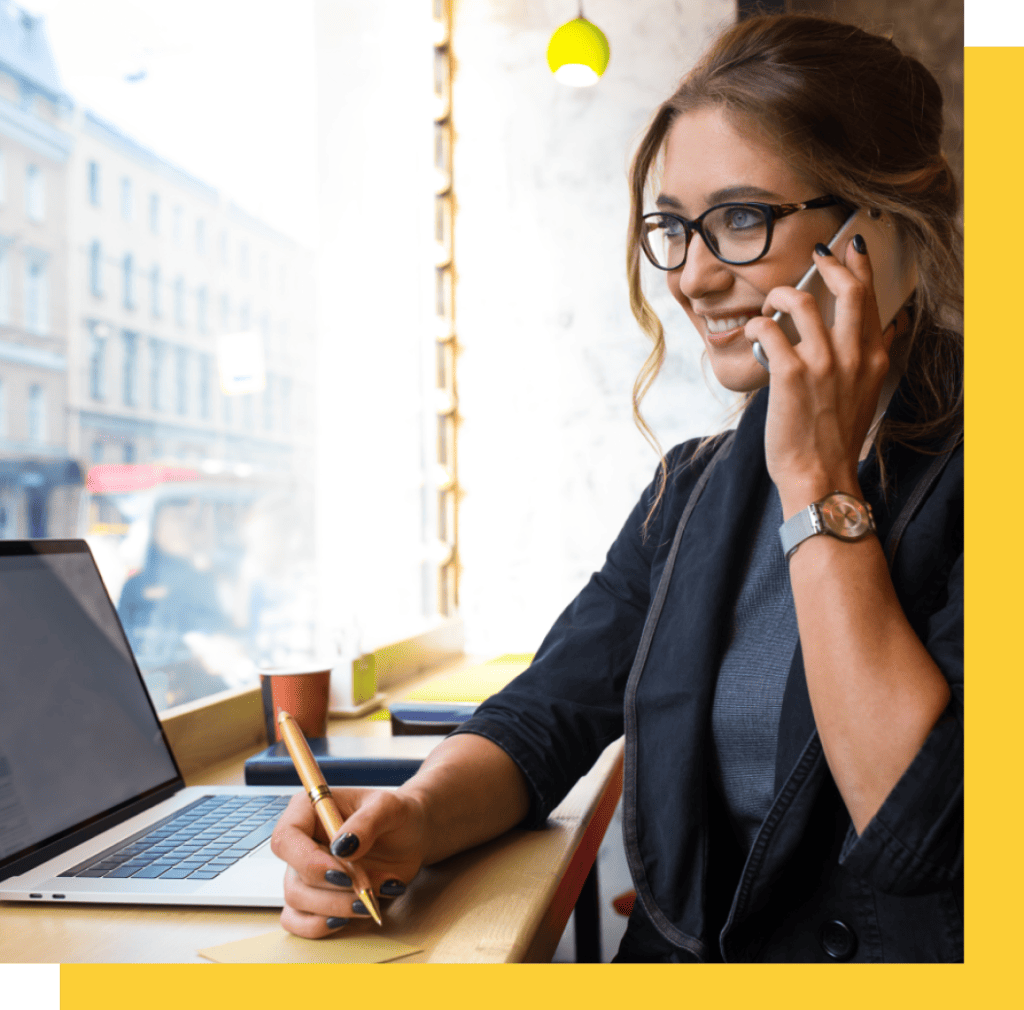 Cue the drumroll because here comes the superhero cape moment!
Online notary services like the ones offered by Prestige Notaries have swooped in to save the day. They've given the notary process a modern-day makeover.
Here are some advantages of online notaries that have revolutionized the industry:
Convenience: Online notaries let you skip the in-person visit, allowing you to get your documents notarized from the comfort of your home or office.
Time-Saving: No more rushing around town and dealing with traffic or long lines. Online notaries streamline the process, saving you precious time.
Accessibility: Online notary services are accessible 24/7, making it easy to schedule appointments that fit your busy life, even outside regular business hours.
Geographical Freedom: With online notaries, geography is no longer a barrier. You can connect with a notary regardless of where you or the notary are located.
Reduced Errors: Online platforms often guide you through the notarization process step by step, reducing the chance of errors and the need for re-signing.
Digital Records: Many online notaries provide digital records of notarized documents, making it easier to store and retrieve important paperwork.
Secure and Compliant: Reputable online notaries adhere to strict security and compliance standards, ensuring the legality and security of your documents.
Cost-Effective: Online notary services can often be more cost-effective than traditional in-person notarization, especially when factoring in time and travel expenses.
Remote Transactions: Online notaries facilitate remote transactions, making it possible to notarize documents with individuals who are in different locations.
Efficiency: The online notary process is often more efficient, with digital tools that streamline document preparation and signing.
These advantages have transformed the notary services landscape, making it easier and more accessible for people to get their documents notarized without the traditional hassles.
Now, let's explore how Prestige Notaries takes these benefits to the next level.
Why Choose Prestige Notaries?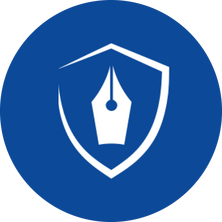 Now that we've seen how online notaries are changing the game, you might be wondering, "Why should I choose Prestige Notaries?"
Well, grab a comfy chair because we're about to dive into why Prestige Notaries stands out in the world of notary services.
A Commitment to Customer Service
First things first, Prestige Notaries doesn't just notarize your documents and call it a day. They're all about treating you like a VIP.
When you choose Prestige Notaries, you're not just a client; you're part of the family.
They pride themselves on their top-notch customer service, which means they go the extra mile to make sure you have a smooth and stress-free experience.
Have questions? They're there to help. Need guidance through the process? They've got your back.
They understand that notarizing documents can be a critical and often time-sensitive task, so they're always ready to assist, even after hours.
The Full Satisfaction Guarantee
Here's the cherry on top: Prestige Notaries offers a full satisfaction guarantee.
What does that mean?
It means they're so confident in their notary services that they're willing to put their money where their mouth is.
If for any reason you're not completely happy with the service they provide they won't charge you a dime.
That's right—no hidden fees, no extra costs, nada. They even cover expenses like shipping labels, re-signing documents, or rate-lock extensions if something goes amiss.
The only thing they ask is that you let them know about any issues ASAP so they can fix them at no extra cost to you.
The National Database of Experienced Notaries
Ever played matchmaker with notaries? Prestige Notaries has and they're pretty good at it.
They've put together a national database of experienced notaries who know the ropes when it comes to document notarization.
These notaries are like The Avengers of the notary world—reliable, skilled, and always ready to save the day.
So, whether you need a document notarized in the heart of a bustling city or the quiet countryside, Prestige Notaries has a notary that's just right for you.
Choosing Prestige Notaries isn't just about getting your documents notarized; it's about getting a hassle-free, customer-focused experience that puts your needs first.
That's why Prestige Notaries is the top choice for so many folks looking to notarize their important paperwork.
Seamless Notarization Process
Alright, let's get down to the nitty-gritty of how Prestige Notaries makes the notarization process a breeze. If you've ever wondered what it's like to use their online services, you're in the right place. We're about to break it down step by step.
Step 1: Easy Scheduling
The journey begins with a simple click. You hop onto Prestige Notaries' website and schedule your notarization appointment.
They've made this process user-friendly, so you don't need to be a tech whiz to get started. You choose a date and time that works for you and voilà, you're on your way.
No more waiting for office hours or dealing with calendar clashes.
Step 2: Smooth Document Upload
Next, you upload your documents securely to their platform.
Prestige Notaries' online system is designed to keep your sensitive information safe and sound.
They use encryption and secure servers to protect your data.
Plus, if you ever need help or have questions, their customer service team is just a call or message away.
That's the personal touch we were talking about earlier.
Step 3: Virtual Notarization
Here comes the magic moment! You'll meet your notary online, face to face, via video call.
This is where the rubber meets the road. Your notary will guide you through the process, making sure everything is in order.
They'll check your ID, witness your signature, and add their seal—all done digitally. It's like having a notary at your kitchen table, minus the coffee stains.
Flexibility and Personal Interaction
Now, let's talk about flexibility. Prestige Notaries know that not every document is the same and not everyone needs the same level of assistance. 
That's why they're as flexible as a yoga instructor.
You can choose how much or how little you want them to handle.
If you're a DIY type and just need the notary's stamp, they're cool with that.
If you want them to handle the whole shebang, from scheduling to paperwork to communication, they're on it. It's all about tailoring the experience to your needs.
Plus, they take personal interaction seriously.
They understand that notarizing documents can be a big deal and you might have questions or concerns.
That's why they're there for you, even after hours. They're real people who care about making sure your notarization goes off without a hitch.
So, whether you're a tech-savvy pro or a newbie to online notarization, Prestige Notaries has your back with a seamless process that's as easy as 1-2-3.
Core Values That Drive Prestige Notaries
Ever wonder what makes Prestige Notaries tick?
It's not just about the notary stamp; it's about the values that run through their veins. In this section, we're going to dive deep into what makes them stand out in the notary services world.
Passion: More Than Just Paperwork
When we talk about passion, it's not just about paperwork for Prestige Notaries.
They're problem solvers at heart. They genuinely enjoy helping people navigate the sometimes tricky waters of notarization.
It's like having a friend who's always ready to lend a hand and that passion translates into a commitment to finding solutions for you, no matter how complex the situation.
Excellence: Raving Fans, Not Just Clients
Ever heard the saying "underpromise and overdeliver"? Well, that's Prestige Notaries in a nutshell.
They don't just aim to meet your expectations; they aim to exceed them. They want to turn you into a raving fan by providing not just good, but excellent service.
When you work with Prestige Notaries, they want you to feel like you're part of an exclusive club and they're your dedicated concierge.
Efficiency: Making Your Life Easier
Efficiency is the name of the game in the notary world and Prestige Notaries play it well. 
They know your time is valuable, so they've streamlined the process to make your life easier.
Whether it's scheduling, paperwork, or communication, they're all about getting things done quickly and effectively so you can move on with your day.
Every Client is a VIP: Your Needs Matter
Here's where the red carpet rolls out for you. Prestige Notaries doesn't just value interactions with clients; they partner with you to understand your unique needs.
You're not just a number in their system; you're a person with specific requirements.
They believe in tailoring their services to fit you like a glove, ensuring that you get solutions that you love.
Teamwork: One Big Happy Family
Prestige Notaries isn't just a group of individuals; they're a team that extends that teamwork to their clients. They're in this together with you, whether it's notarizing an important contract or handling a stack of paperwork. They're not just one with each other; they're one with you, working together to succeed together.
Accountability: Think Like Clients, Act Like Owners
Last but not least, accountability is key. They wear the client's shoes and think from your perspective.
What would you want in a notary service?
Then, they act like owners, taking responsibility for delivering the best possible service. It's not just a job; it's a commitment to your satisfaction.
These core values aren't just words on paper for Prestige Notaries; they're the driving force behind their mission to provide superior notary services.
So, when you choose Prestige Notaries, you're not just getting a notary; you're getting a team that's passionate, excellent, efficient, client-focused, and accountable.
Customer Testimonials
Alright, folks, let's hear it from the real MVPs—our satisfied clients.
We can talk about Prestige Notaries all day, but there's nothing like hearing it straight from the people who've been there and done that.
Here are some stories and testimonials that shine a light on their notary services.
Your Turn to Share
These are just a few of the stories that showcase how Prestige Notaries has made a real difference in the lives of their clients.
We want to hear from you! Have you had a remarkable experience with Prestige Notaries?
Did they help you navigate a tricky notarization situation?
Share your story and let others know about the stellar service you received.
Your testimonial might just be the encouragement someone else needs to choose Prestige Notaries for their notarization needs.
There You Have It
In the ever-evolving landscape of notary services, Prestige Notaries emerges as a shining star, revolutionizing the way you handle your important documents.
We've taken you on a journey through the world of Prestige Notaries, from the hassle of traditional notarization to the seamless experience of their online services.
Here are the key takeaways:
The Digital Revolution: Online notary services have changed the game, making notarization convenient, accessible, and efficient. No more rushing around town or dealing with endless paperwork.
Prestige Notaries Stands Out: With a commitment to customer service, a full satisfaction guarantee, and a national database of experienced notaries, Prestige Notaries rises above the rest.
Seamless Process: Their online notarization process is as easy as 1-2-3, with easy scheduling, secure document uploads, and virtual notarization.
Core Values That Matter: Prestige Notaries live and breathe their core values of passion, excellence, efficiency, treating every client as a VIP, teamwork, accountability, and prioritizing that you receive top-notch service.
Real-Life Testimonials: Hear from satisfied clients who have experienced the Prestige Notaries difference, whether it's in home buying, business deals, or late-night emergencies.
Now, it's your turn to join the ranks of those who have benefited from Prestige Notaries' exceptional services.
Whether you're a seasoned pro or new to online notarization, they're here to make your life easier and your documents notarized without a hitch.
Don't miss out on the future of notary services. Take the next step and explore Prestige Notaries' online solutions for all your document notarization needs.
Contact them today or visit their website to learn more. Your documents deserve the best, and Prestige Notaries delivers just that.
Prestige Notaries
P. O Box 3670 Everett
Washington, DC
98213
844.414.9224
[email protected]
prestigenotaries.com